PAMM's Hurricane-Proof Building Passed Its First Test, Reopens Thursday
By Ciara Lavelle
Ordinarily, a building set right on the water with massive windows facing Biscayne Bay wouldn't be most people's choice for a hurricane shelter. But 14 staffers at the Perez Art Museum Miami rode out the storm in the museum's downtown venue - and they might have been some of the best protected people in town.
A new museum of contemporary African art could be coming to Miami
By Lance Dixon
Looking to add another perspective to the Miami art scene, a local foundation is picking up support for a new museum that would showcase art of the African diaspora.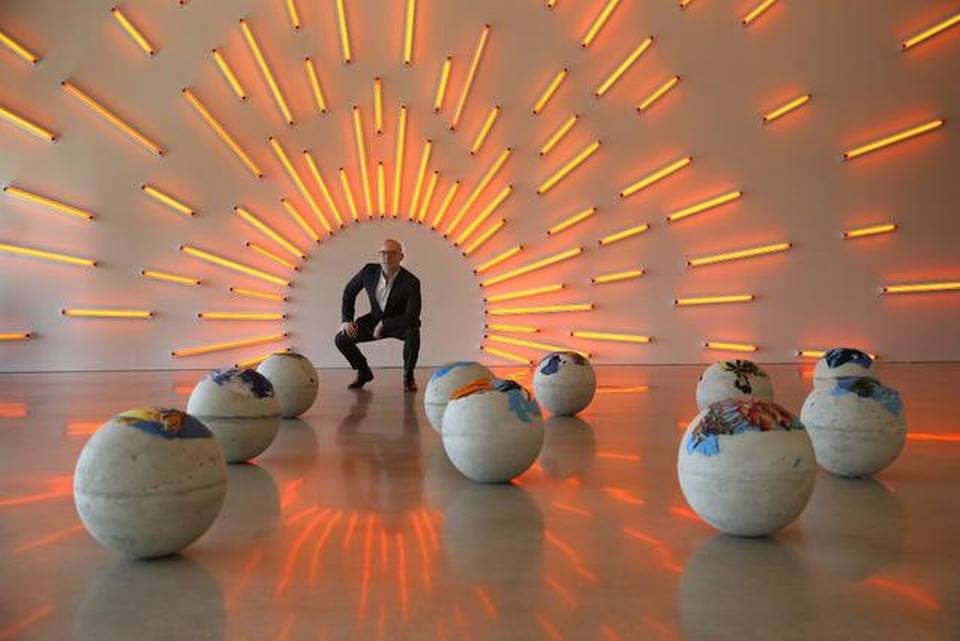 A banner first year for Miami's bayside art museum
By Andres Viglucci
About to celebrate its first year, the Pérez Art Museum Miami has firmly cemented its position as a must-see for Miamians and visitors.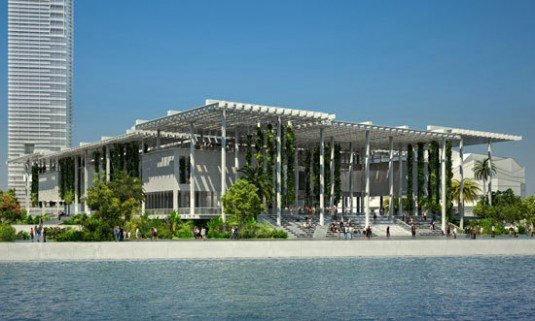 MAM: Getting it Right, from the Start
By Paul Clemence
Indeed, the Herzog & de Meuron design complies with and expands on what the program asked. It gives this young city a sophisticated place for an educated cultural growth, while displaying its art and fostering expansion. With its unique interaction with the site, MAM also reminds users that that this specific museum visit is unlike any other and that it's happening in Miami.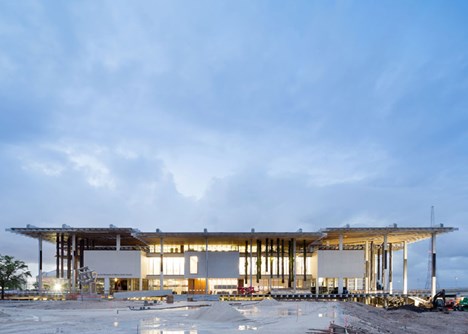 Pérez Art Museum Miami (PAMM)
By Kirsten Kiser
The new Pérez Art Museum Miami (PAMM) reflects the natural and urban landscape of Miami and responds to the city's rapid growth as a cultural destination.
Herzog & de Meuron's Pérez Art Museum creates new "vernacular" for Miami
By Amy Frearson
Herzog & de Meuron designed the building to suit the tropical climate of Miami. The veranda, which in time will be filled with plants, is raised up on stilts to surround the building, creating an intermediate space between the galleries and the surrounding city.
Miami nice: Herzog & de Meuron's Perez Art Museum
Miami is the kind of city where you're in either an air-conditioned building or an air-conditioned car (unless you're on the naturally ventilated beach, of course). Traditionally, little thought has been given to external urban spaces, or to the way that they relate to buildings. With the Perez Art Museum, which opened in December, Swiss architect Herzog & de Meuron suggests a new approach.