The John F. Kennedy Center for the Performing Arts Expansion
A dynamic relationship between structure and environment is a cornerstone of this project. The unique landscape design welcomes visitors and patrons to enjoy sculpture and interactive art, meticulously planned gardens, casual seating areas, and reflecting ponds in every season. The design team has created a design that preserves the silhouette of the current building and adds three pavilions visible above ground: a Welcome Pavilion to introduce guests to the expanded campus, a Skylight Pavilion overlooking the new landscape, and a River Pavilion adjacent to the Potomac River.
The facilities will include open studios and rehearsal rooms, media-ready classrooms, a new lecture hall, space to accommodate critical education programs, space for events, an outdoor simulcast, video presentations, and a café/bistro meeting spot. These new spaces are all designed to be flexible and create a new experience for members of the extended Kennedy Center community to interact and fully engage with the Center as a nexus of arts, learning, and culture.
Paratus Group began working with the Kennedy Center after Steven Holl Architects was selected through a design competition. We worked retroactively to write a program that fit the design and then to confirm budgets. We directed the project through design, and we are currently managing its construction.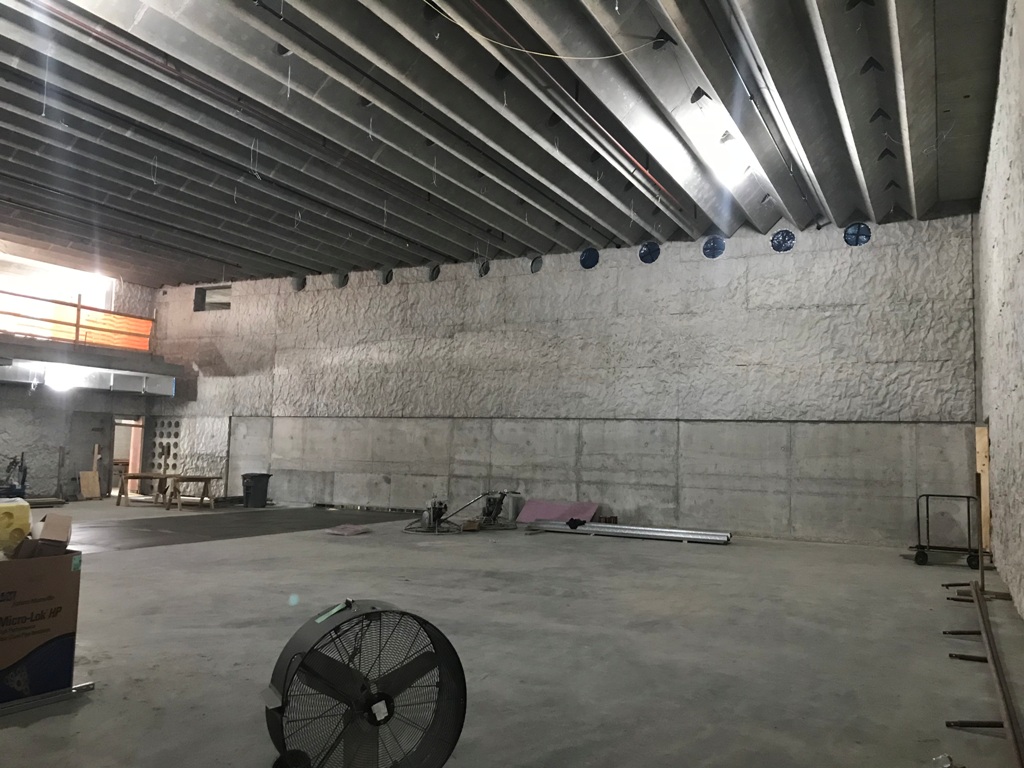 Architect: Steven Holl Architects
Location: Washington, D.C.
Gross Square Footage: 62,306
Completion Date: 2019
By Ashraf Khalil
The Kennedy Center is unveiling a massive new expansion designed to transform the relationship between audience and artist while revitalizing the performing arts complex for a new generation.
By Kriston Capps
On one view, the new expansion of the John F. Kennedy Center for the Performing Arts is an overdue correction. Dubbed the Reach, the expansion features a newly landscaped terrace with three angular, brilliant pavilions. The project introduces several welcome amenities that the first building forgot. Things like windows. Scale. Rooms.
By Angela Haupt
When Deborah Rutter became president of the Kennedy Center in 2014, she asked her new colleagues to prepare a creative brief explaining why the institute was expanding for the first time in its nearly 50-year history. In response, she was handed a piece of paper filled with numbers: One room would be this size, another would be that size, another some other size.
"I thought, well, that's great — now we know what the room sizes are," recalls Rutter, who was tasked with overseeing the already-in-progress expansion when she joined the center after a decade as president of the Chicago Symphony Orchestra Association. "But why are we building this space?"
By Justin Davidson
From a distance, the Kennedy Center, like so many Washington institutions, appears stubbornly resistant to change. The blank-walled block of marble sits on its plinth over the Potomac, encircled by a lariat of highways. You can't staple on a new wing or add a glass-box topper, any more than you could balance a twirling restaurant at the top of the Washington Monument. So, in 2012, when the center put out the word that it needed more rehearsal rooms, event spaces, and classrooms, it envisioned a fairly modest satellite that would be off-limits to the general public. It seemed like an invitation to fail.
I should have had more faith…
By WP BrandStudio
On any given day at the REACH, the new Kennedy Center expansion opening this fall, the arts will manifest themselves in a number of ways. There might be ballet dancers rehearsing in a large, light-filled studio, with a small crowd watching from a viewing space above. There may be families taking a creative workshop and learning more about a show they just attended at the Kennedy Center. Or there could be musicians and fans gathered in a studio space for open-mic night.
By Field Condition
Steven Holl Architects' expansion of the John F. Kennedy Center for the Performing Arts is nearing completion in Washington, D.C. Known as The Reach, the expansion is located on 4.6 acres immediately south of the original 1971 structure by Edward Durell Stone. Rather than build onto the existing structure, the architect has designed a series of pavilions sited on the largest green roof in Washington, DC. The pavilions and connecting underground spaces house rehearsal rooms and classrooms, a lecture hall, multipurpose meeting rooms, and an event space. Holl envisions his design strategy as a means to connect the expansion with the landscape and the adjacent Potomac River.
By Matthew Marani
Steven Holl Architects' (SHA) expansion of the John F. Kennedy Center for the Performing Arts in Washington, D.C.—titled The REACH—is expected to open to the public at the beginning of September. The $250-million expansion consists of a 4.6-acre complex with three semi-submerged pavilions rising with bright-white cast-in-place concrete and opaque glass facades. Notably, SHA's design features crinkled concrete sound-dampening walls that could potentially be used on facades.