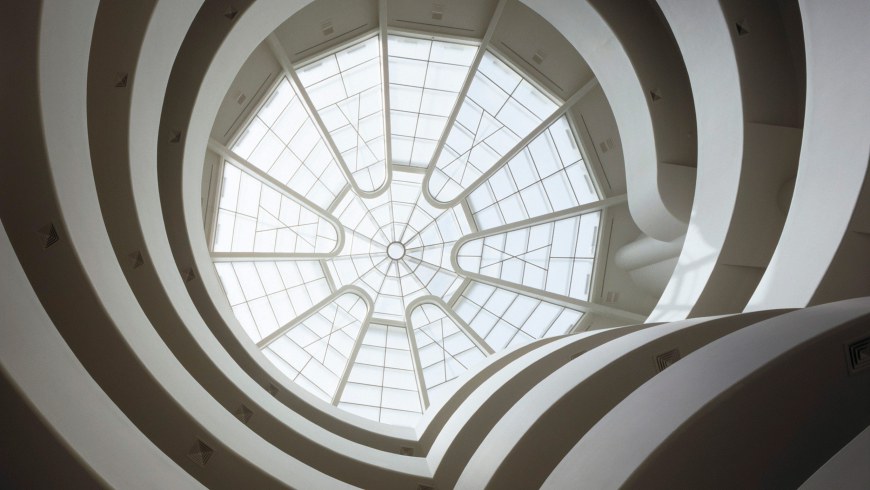 Guggenheim Museum Restoration Complete
In celebration of the restoration and as a tribute to Mr. Lewis, the Foundation commissioned artist Jenny Holzer to create a site-specific light projection entitled For the Guggenheim for the facade of the newly restored museum. Her transformative work will cast large-scale texts—comprising the artist's own writings and poems—directly onto Frank Lloyd Wright's curving architecture.
The Restorers' Art of the Invisible
By Robin Pogrebin
Wright is never far from anyone's mind. Paramount goals are to make the work almost imperceptible and to adhere to the building's original form to the greatest extent possible.