Renzo Piano crowns the Academy Museum of Motion Pictures with a sweeping glass dome
By Jimmy Stamp
When it opens in 2020, the Academy Museum of Motion Pictures, located in the heart of Los Angeles, will be the world's premier museum dedicated to movies. Designed by Renzo Piano Building Workshop (RPBW), the building consists of a renovation and restoration of the 1939 May Company Department Store—now known as the Saban Building—and a new, concrete and glass spherical addition.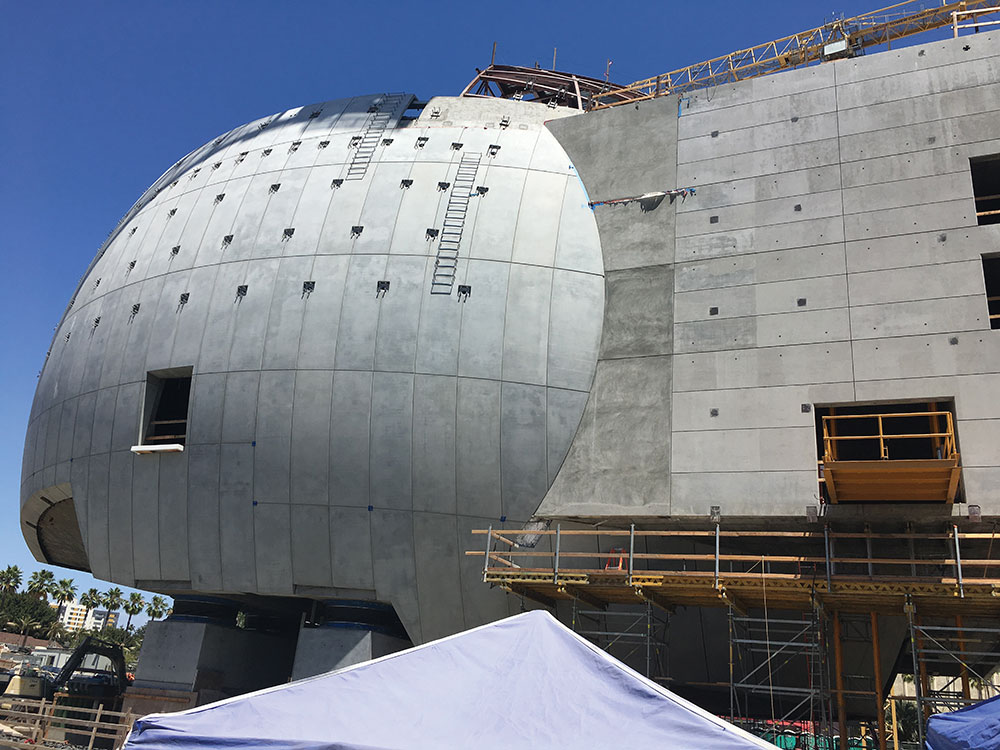 A Sight to See
By Mark Crawford
It will soon be one of the most eye-catching structures in the country. The 300,000-square-foot Academy Museum of Motion Pictures, dedicated to the art and science of the film industry, will open in 2019 in Los Angeles. Designed by Renzo Piano, founder of the Renzo Piano Building Workshop, the museum will feature 50,000 square feet of galleries, exhibits and theaters.
The Academy Museum's "Death Star" Dome Reaches Key Construction Milestone
By Gregg Kilday
The Academy Museum, slated to open in mid-2019, took another step forward in recent days as the scaffolding that has surrounded the sphere, that's been dubbed the "Death Star" and which will house the 1,000-seat David Geffen Theater, was removed. For the first time, it's possible to see how the sphere rests on four giant plinths, allowing visitors to walk under it to reach the old May Co. building, rechristened the Saban Building.